Yesterday I was walking to the library after leaving Arlo at his soccer class and I passed two young teenagers, a boy and a girl, lanky and floppy, parting ways for the evening. It was possibly a first or second date, at that age and stage where "date" means "yanno, hanging out" and as the girl veered off towards her house (I presume), a goofy grin on her face, the boy said, "So thanks for, like, walking around with me or whatever…" and the girl said, "yeah, it was fun.." and they both trailed off like that, blushing, and it captured me entirely. Nostalgia and relief mingled in me; relief to not be *that* awkward, at least. But also a bit of sadness that there's nowhere to go but down. I'll never feel that first simple flush of boy/girl crush again. There will never be another first time.
Oh that reminds me.
And then this morning, there was a boy at the bus stop with me and when he got on the bus he found friends at the back, and when they got off, he and a girl were holding hands and that made me smile too because of course, teenagers meet up with each other on the bus before band practice. They can't live with each other. It was comforting, that things are the same as they ever were, while still being very very different.
I have a new co-worker, who is twenty-two but delightfully old for his age; he sings Cher and Journey in the office with me, complains that his iPhone 4 is so old it doesn't even have wifi. I love him, because he reminds me of me.
I love all the things that remind me of me. Don't you? Love the things that remind you of you, I mean. Not me. I mean, you can love me if you want. But love yourself more.
I checked back in with the Internet this week and there was Outrage and Scandal and much disgusted staring at people who disgust us, their names start with D, all 19 of them, and I remembered reading once in one of my hippie books something like "Whatever you give your attention to will grow." Do we want people who are famous for having children to be more famous? Do we want them to grow? No. Stop looking at them. What if we could all look away. Look at something else. Take the spotlight off the undeserving and look at the melting ice caps. And not the Tim Hortons kind, either.
Here are some rabbit-faced jalapenos as a palate-cleanser: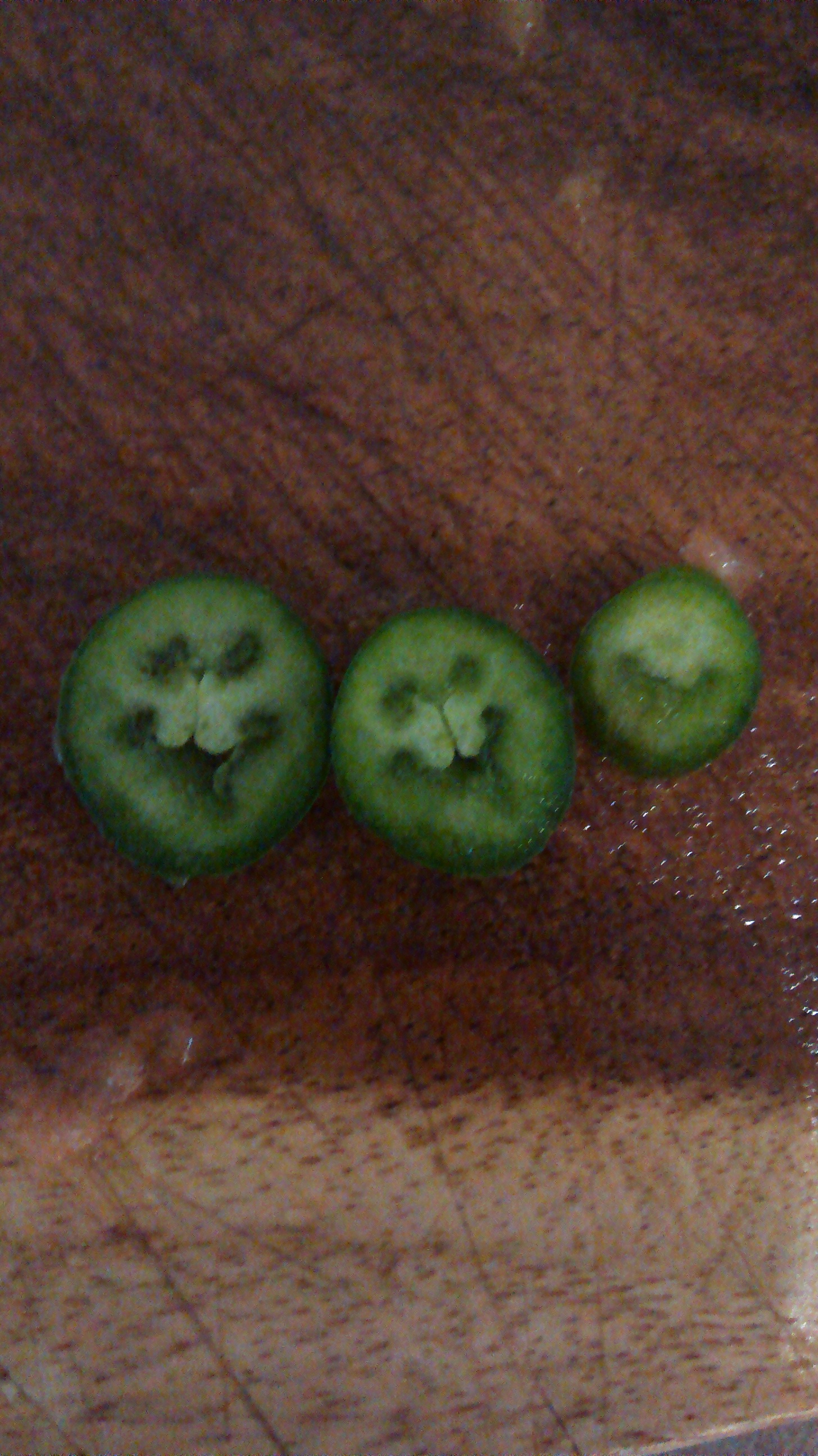 The other night I was on a coffee shop patio and a woman sat down with her small dog on her lap. She fed the dog some muffin, and tilted some water into its mouth and then she took a series of photos of herself and the dog with her cell phone. At first I was scornful but then thought better of it. Have a date with your dog. You love your dog, your dog loves you. If I had a dog I loved that fit on my lap, I would take selfies with that dog and probably post them on twitter. I take pictures on my cell phone with my children. I take pictures on my phone just of me. Just to see what I look like because sometimes mirrors can't be trusted.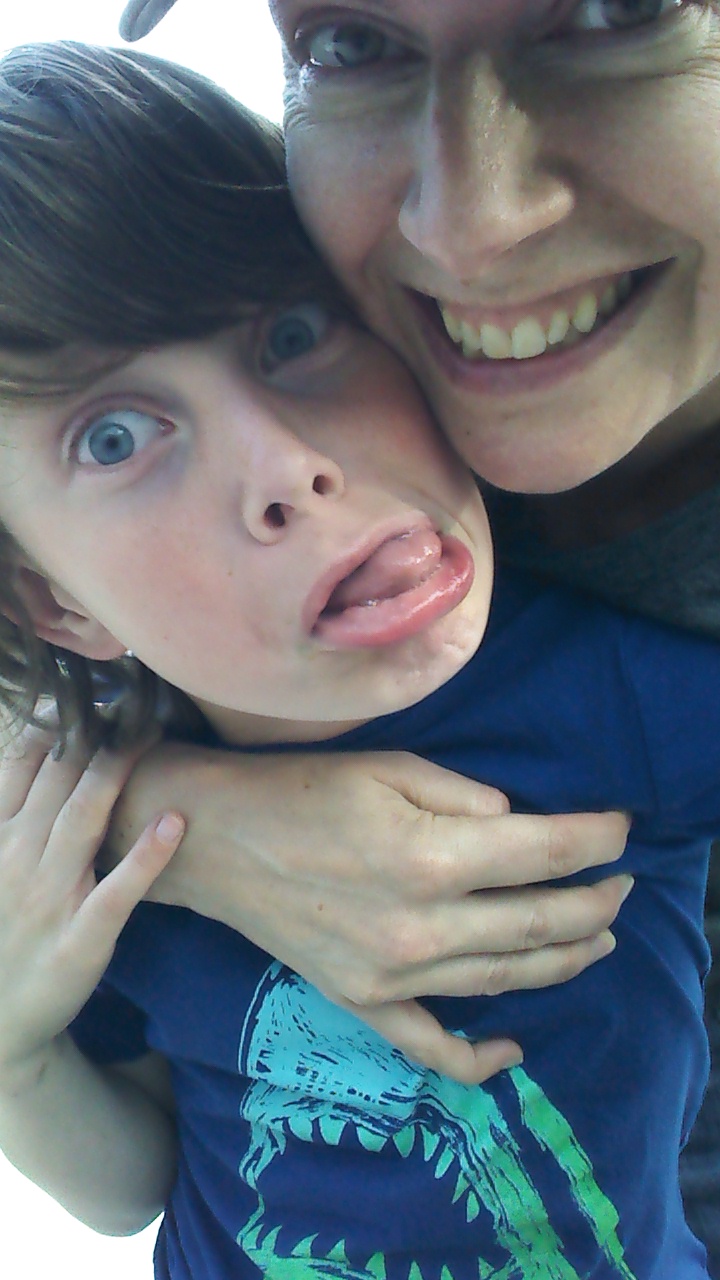 In the office we were talking about animals and a co-worker related a story about her neighbour who took home a baby raccoon whose mother was hit by a car. The neighbour's cat adopted the baby raccoon and the raccoon grew up thinking the tabby was its mother. One day the raccoon moved out and the cat was deeply saddened, lying around mournfully for weeks.
I wonder what would happen if a cat and a raccoon stood next to each other in front of a mirror. To each, the other looks normal and relatable; small-ish and fuzzy. They have no idea they bear only a passing resemblence to each other. They have in common that they want to be friends and co-habitate and snuggle and eat cat food.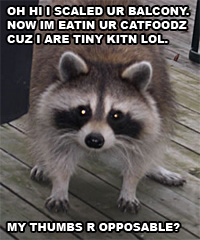 This week I'm practicing wilful acceptance of all the people I encounter. So, if you see someone aggressively accepting you on public transit, even while you quietly fart and scroll through news stories on your phone, it might be me.