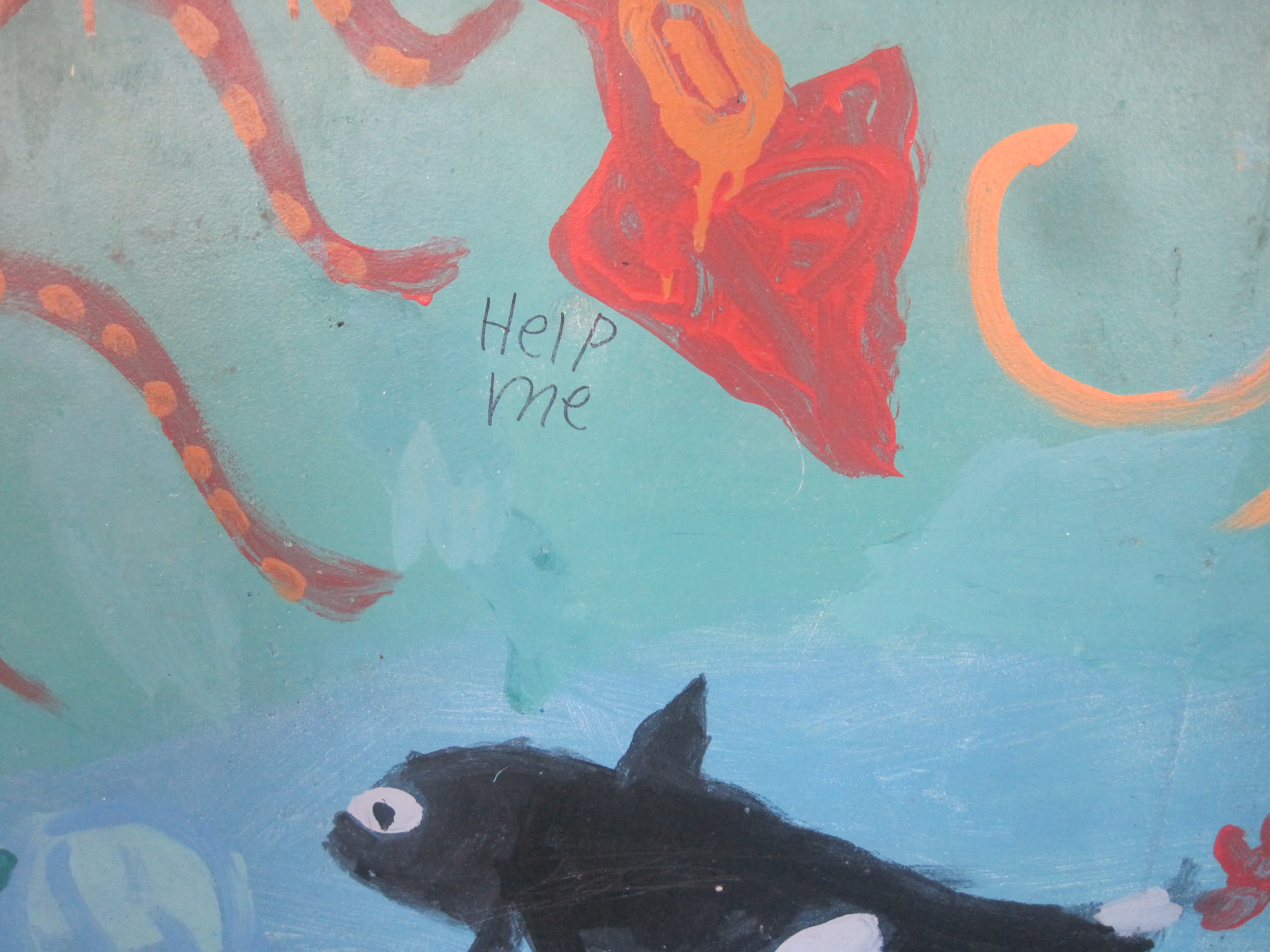 I took this photo on Sunday in the covered area next to the playground of my own elementary school. We used to play there for recess and lunch when it rained.
The murals weren't there when I went to school. One wall has a sports-themed mural, one a fantasy-theme with dragons and serpents, and this one had undersea creatures and the tiny, Sharpie'd cry for help.
I would have done such a thing when I was in elementary school. Grade six or seven. Hand to forehead, I will not make it through this year. Help me.
The other day Arlo told me he thought he'd be an author when he grew up. I couldn't decide whether to be fiercely proud or jealous of his surety. (When I was seven I was going to be a veterinarian when I grew up.) I pictured a long race to publication; the fifty year old woman against her twenty year old son. The sting I'll feel when he's on a top thirty under thirty list and I'm still slogging away at a third draft of something old and tired. Maybe I'll write that story instead of living it.