I can't reach my prompt book. It's over there. And I'm over here. I got hit with some kind of virus last night and now I am lying here in my soft bed, aching, thankful that there is no more barfing.
I found this picture of tea from January 7, 2009. Two years ago today, I still kept my tea in neat piles in the cupboard closest to the floor. Fresco, then 8 months old, took it all out that day and now it's kept in a basket on top of the cupboard closest to the ceiling.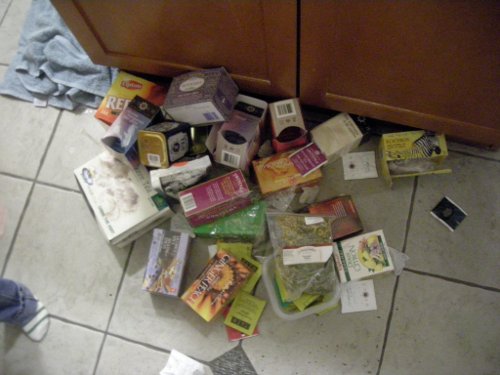 My favourite caffienated tea is orange pekoe (has to be Red Rose. HAS TO) but I also like Earl Grey. Once I bought a double bergamot Earl Grey and it was delicious. Bergamot is what gives the Earl Grey that floral, perfumey flavour. For herbal teas I like black licorice or peppermint. There was also a nice lemon / ginger tea that I drank when I was pregnant, but I'm not so keen on it anymore.
Ah, there's the cupboard monkey, monkeying with my cupboards.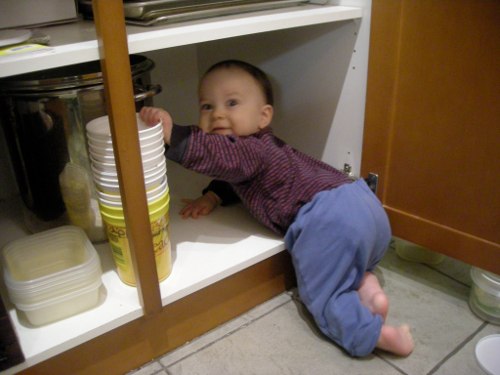 Happy Friday, internet sugarplums. May you not barf.