This baby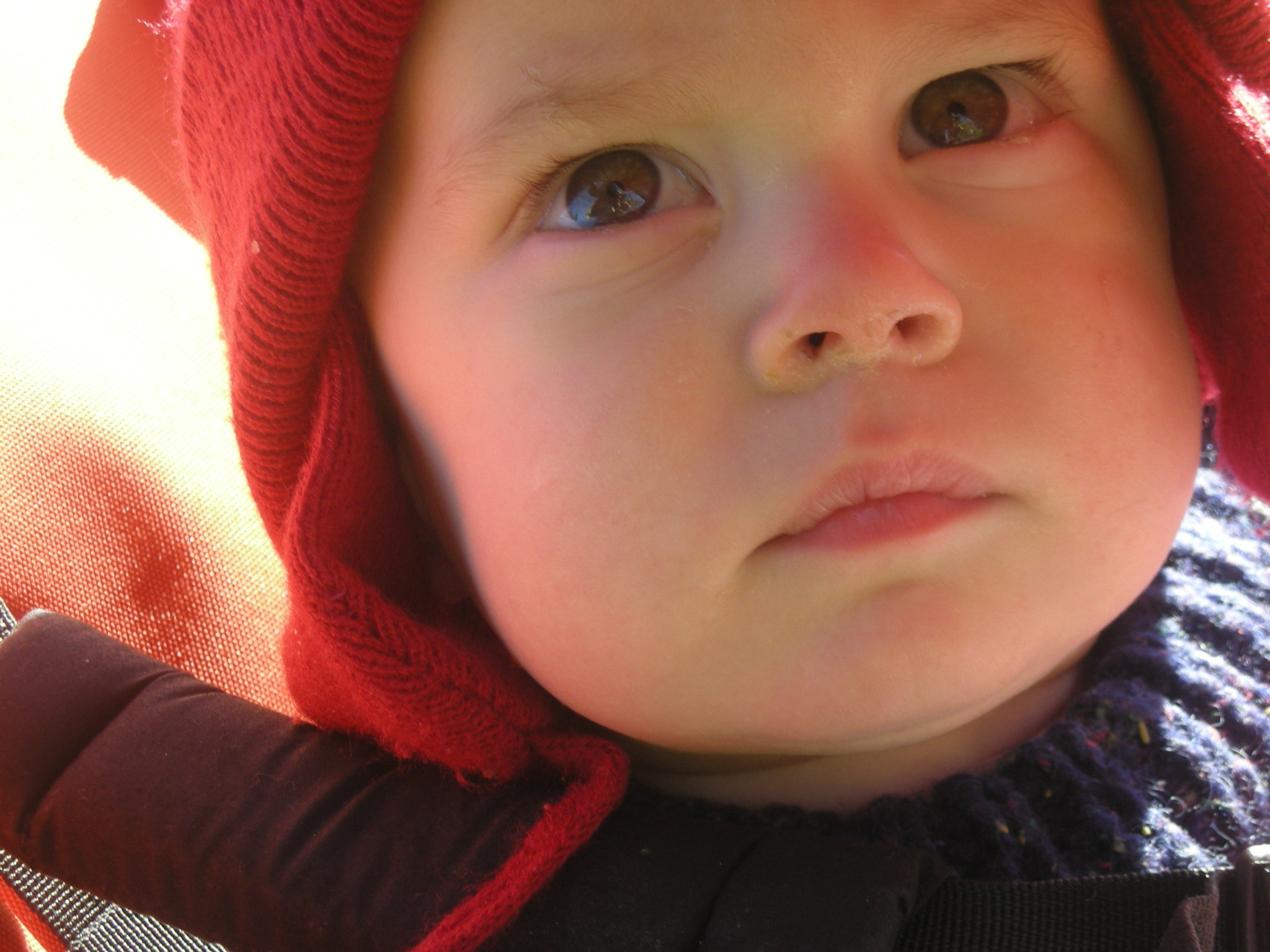 is on his second day of learning to go to sleep by himself in his crib using the Modified Baby Whisperer Double Sowcow Strategizing Synergies To Move Forward technique. My evening blogging time has been seriously compromised. It took an hour and fifteen minutes to get him to sleep last night and an hour tonight. It's 8:50 and I just ate dinner. Also my brain is wrecked. However I wanted you all to know that I celebrated Barbie's 50th birthday today by wearing my $3.99 Value Village too-small Barbie t-shirt. Because nothing says fuck you, Barbie! like wearing her name across the place where your boobs ought to be.
Trombone said he liked this one so I am putting this one first.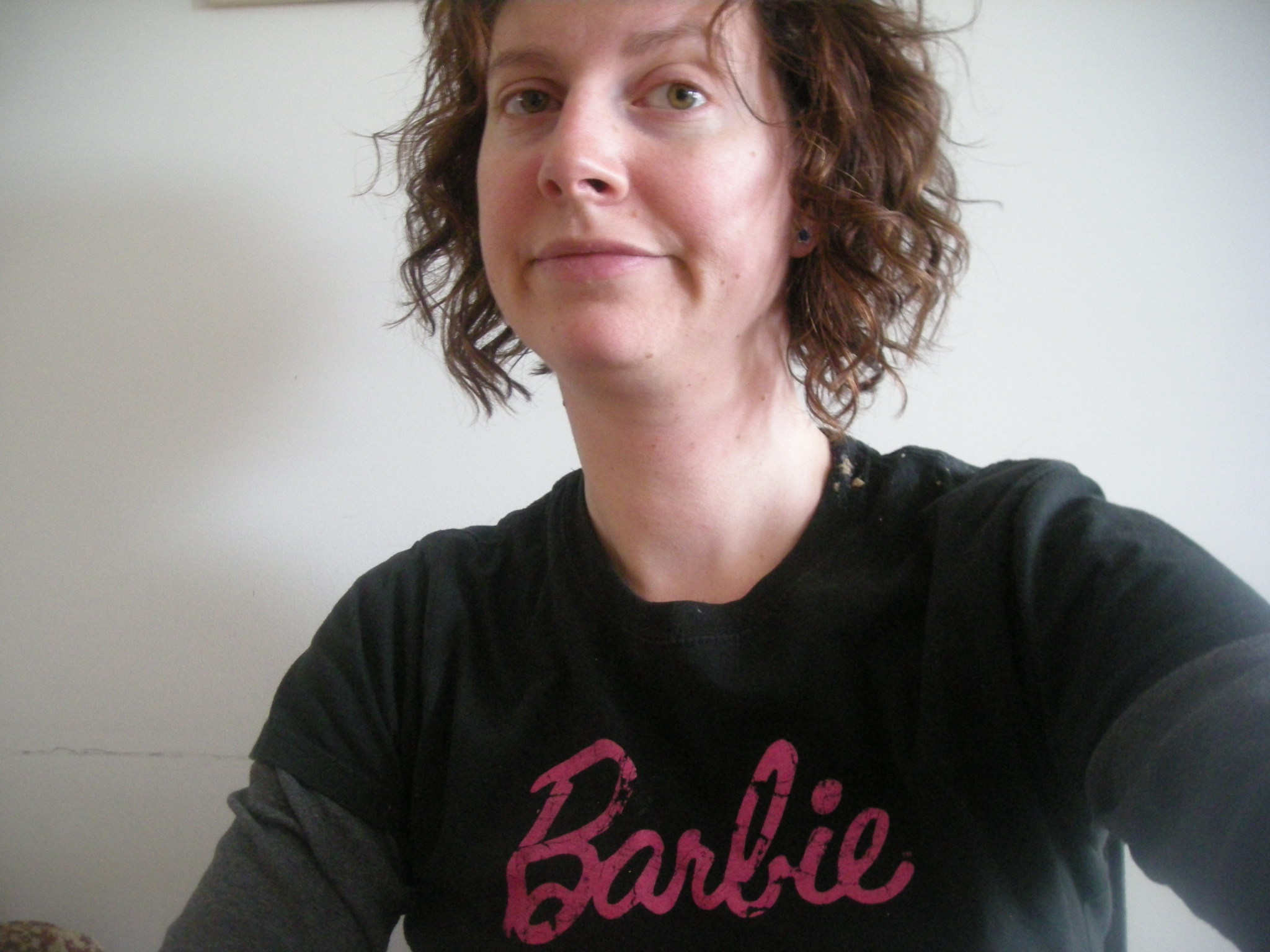 Then, the you-are-dominant-observer angled "Trent Reznor Barbie" look.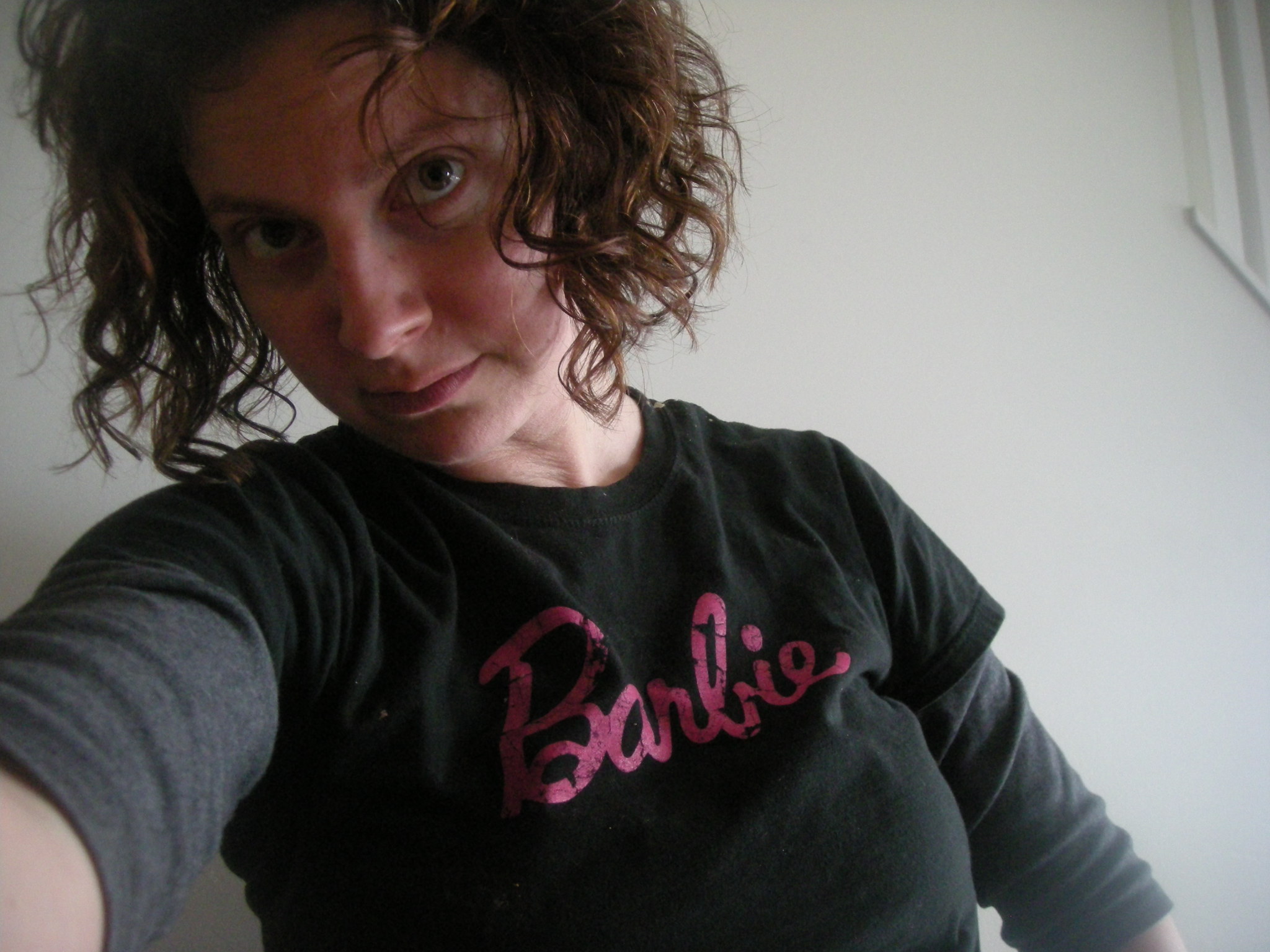 Yes, I am angling for more hate mail, why do you ask?
PS: Dear Wiggles Fans. I did not say your sweet Anthony was a shallow asshole. I said he looked like he had work done. There is nothing wrong with having work done. And no, I do not want to watch him work out on Youtube. I believe he earned his six-pack fair and square. I SAID he was my favourite Wiggle. What do you want from me?
PPS: Go read Deb's account of her job Barbie Wrangling. And then sing Happy Birthday to Barbie.